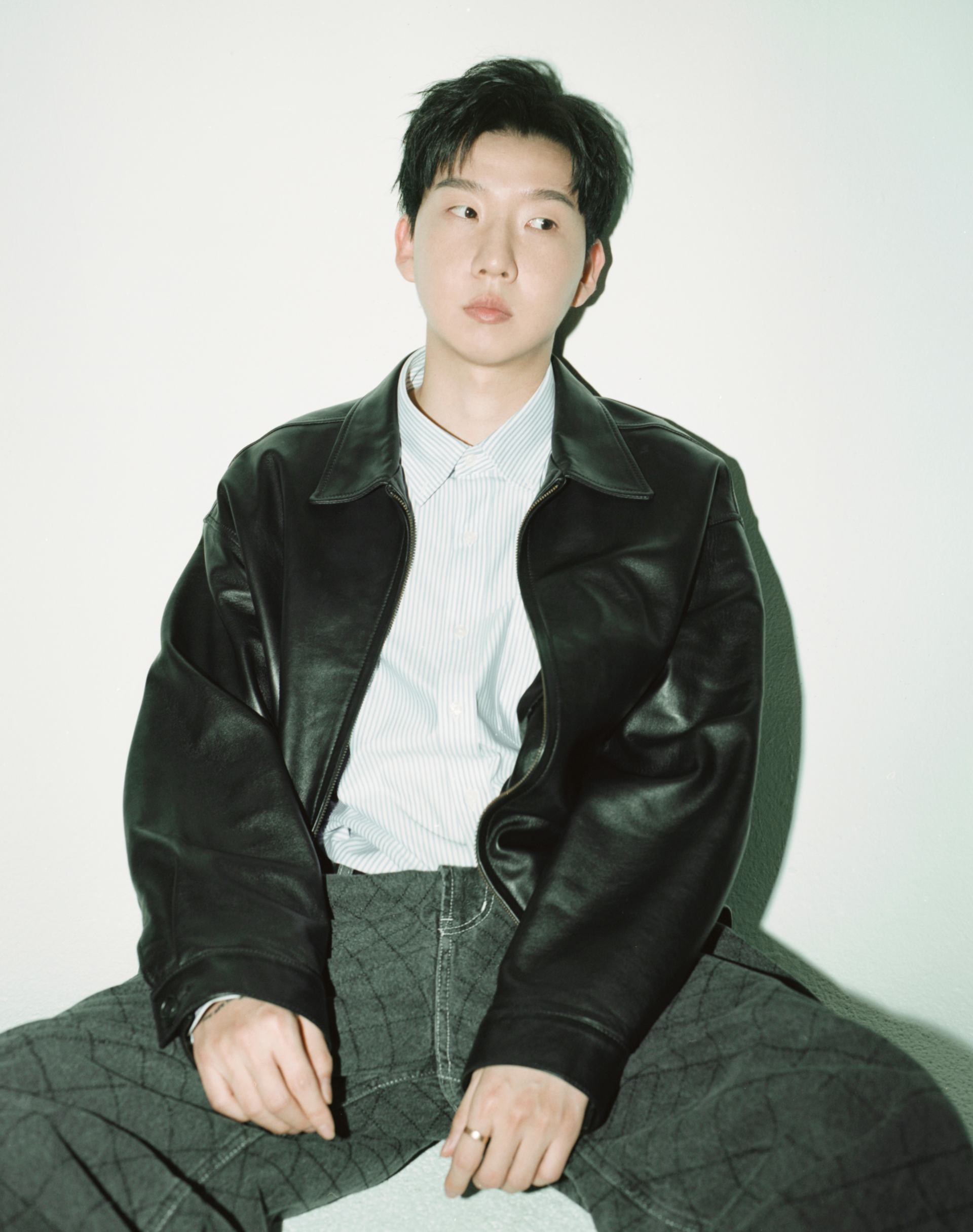 Cosmic Boy 코스믹보이
코스믹보이는 대중적이면서도 유니크함을 잃지 않는 사운드로 메이저와 언더그라운드에서 고르게 주목받는 프로듀서다. 2016년 기리보이의 <술자리>를 통해 프로듀서로서 이름을 알렸으며 2018년 EP [Can I Cosmic?]으로 본격적인 활동을 시작했다. 초기에는 힙합과 알앤비를 기반으로 한 작업이 주를 이루었으나, 2019년 정규앨범 [Can I Love?]와 EP [Can I Heat?]을 거치면서 장르에 연연하지 않고 코스믹보이만의 시그니처 음색을 완성하였고, 그의 작가적 상상력은 이제 보다 풍부하고 입체적인 질감의 사운드스케이프로 구현되고 있다.
Cosmic Boy is a producer who draws attention both in the major and underground music scenes for its popular and unique sound.
He has become well known as a producer through the Giriboy's "Drinking Party" in 2016, and began his career with the 2018 EP "Can I Cosmic?".In the beginning, his music was mainly based on hip-hop and R&B, but through its 2019 full-length albums [Can I Love?] and EP [Can I Heat?], he completed his signature tone without dwelling on the specific genre, and his musical imagination has been now being implemented as a richer, stereoscopic soundscape.
---
DISCOGRAPHY
2021 Single [Alone]
2020 EP [Love in summer]
2020 SINGLE [surf]
2020 EP [Can I Heat ?]
2019 LP [Can I Love ?]
2018 EP [Can I Cosmic]
---
WORKS
쏠(SOLE) [음음]
'음음'
따마 (THAMA) [Do It For Love]
'질러 (Feat. 최엘비)'
헤이즈 (Heize) [만추]
'얼고 있어'
라비 (RAVI) [RAVI 4th MIXTAPE [NIRVANA ||]]
'LEOPARD (Feat. 솔라 of 마마무) (Prod. Cosmic Boy)'
'TWO TONE DRIP (Feat. 박지우, Make A Movie) (Prod. Cosmic Boy)'
OLNL (오르내림) [쇼미더머니 777 Episode 3]
'브레이킹배드 (Feat. 기리보이) (Prod. Cosmic Boy)'
OLNL (오르내림) [Cyber Lover]
'ERROR (Prod. Cosmic Boy]'
기리보이 [hightechnology]
'평화 (Prod. By Cosmic Boy) (Feat. Crush, 최엘비)'
기리보이 [졸업식]
'입씨름 (Prod. By Cosmic Boy) (Feat. Sik-K)'
기리보이 [신고식 5곡]
'섞어 (Prod. By Cosmic Boy) (Feat. 최엘비)'
이 외 다수